Seafood – Shrimp – Crabs – Fish
We're your #1 seafood solution for both local pick up and shipping fresh seafood to any location.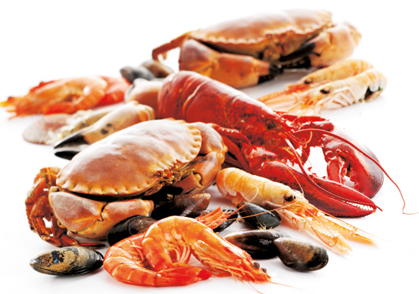 Welcome to Gulf Shores Seafood & Meat Market, your one stop source for the freshest seafood, premium steaks and everything you need to prepare your family's seafood feast.
Located in the heart of Gulf Shores, across from Waterville USA, the store has been providing residents and visitors to the area the finest local seafood for over 60 years.
Owners Gina and Patrick Daily purchased the business in 2000, and have made it their goal to offer only the freshest Alabama Gulf Seafood and premium steaks available, as well as prepared meals to go. From fresh Snapper, Grouper, Yellowfin Tuna, Flounder, Crabmeat, Oysters, Seafood Dips and live or cooked Crawfish, to Creekstone Farms premium steaks, Gulf Shores Seafood and Meat Market sells only the highest quality products at reasonable prices. We also offer catering services for any event, from casual to formal. The opening of our additional space makes picking up your cooked meals a pleasure. You can now order your meals online and we'll have it ready to go so you can get back to enjoying your time here on Pleasure Island!
Our goal to offer only the freshest Alabama Gulf Seafood and premium steaks available, as well as prepared meals to go. From fresh Snapper, Grouper, Yellow fin Tuna, Flounder, Crabmeat, Oysters, Seafood Dips and live or cooked Crawfish, to Creekstone Farms premium steaks…
If your family is desiring steak, we also offer only the freshest premium steaks from Creekstone Farms premium steaks, including, Premium Black Angus Beef as well as Tenderloin, New York Strip, and Ribeye. We sell only the highest quality steaks at reasonable prices…
If you're in the mood for some seafood on the go, we've got fresh, hot and tasty meals to go. All meals can include a side of corn and new potatoes, and cocktail sauce and drawn butter are included. Place your order online and we'll have it ready for you to pick up to enjoy at your home, condo, or at the beach…
We offer catering services for local gatherings, from elegantly formal to completely casual. For your next event, leave the cooking to us so that you can enjoy yourself instead of being the "head cook and bottle washer"! We can handle anything from…